Our Story
Detour was born in 2009 in a back alleyway in Dundas, Ontario. One of Canada's earliest specialty coffee roasters, the brand was built on the idea that coffee should be more than just mindless morning fuel. Our founder, Kaelin McCowan, believed that if he sourced and secured the highest quality green coffees in the world, and roasted fresh to order, people would fall in love with what's in the cup. Nearly a decade later our mission remains unchanged. We continue to strive to elevate coffee and act as industry leaders through ongoing experimentation and development.
Specialty coffee has come a long way since our early days. Today the latest coffee trends pop up at an unfathomable pace. We're huge believers in ongoing innovation. But not just for the sake of chasing the latest fad. To us true leadership means charting our own path and staying true to the product and processes we believe in.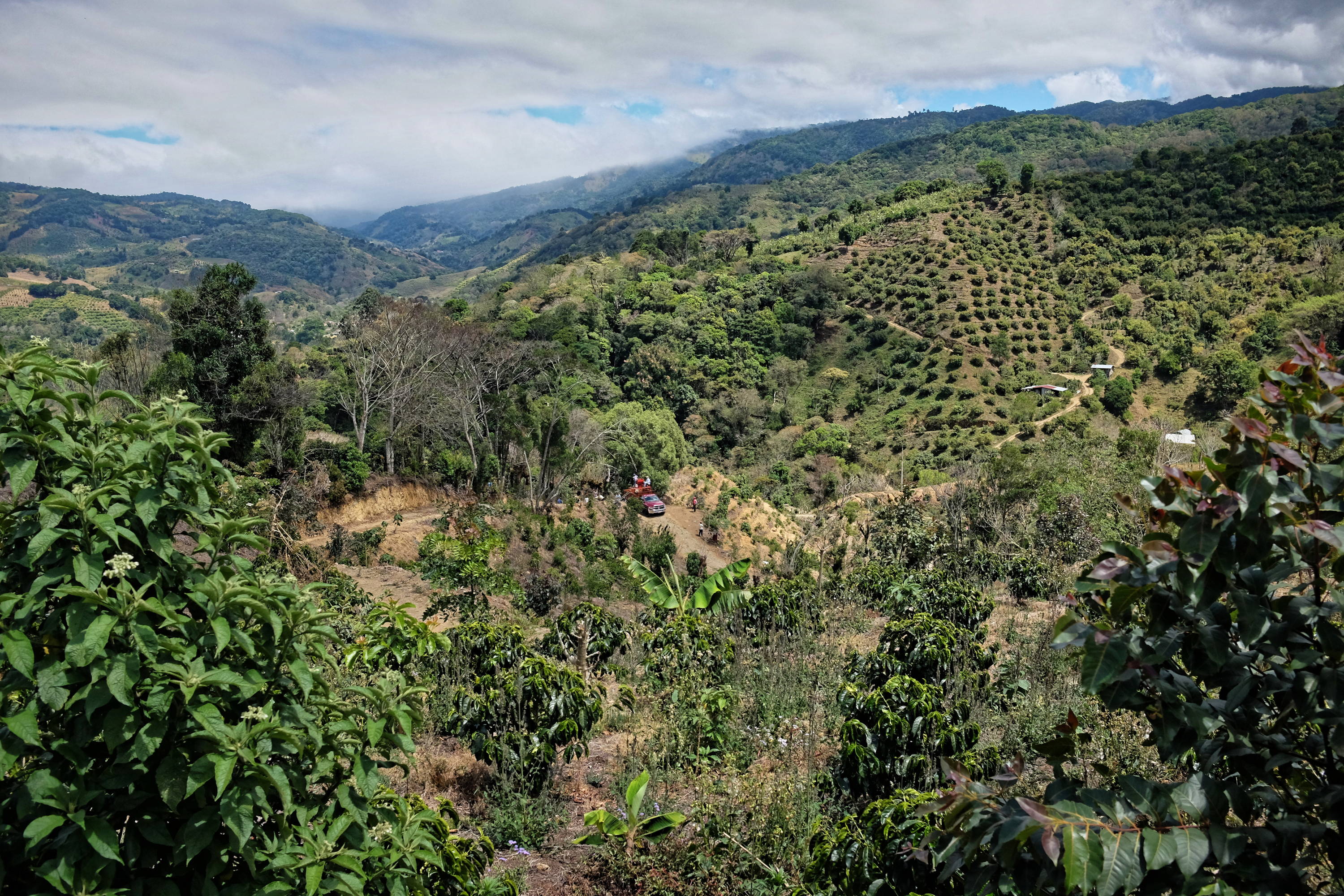 ---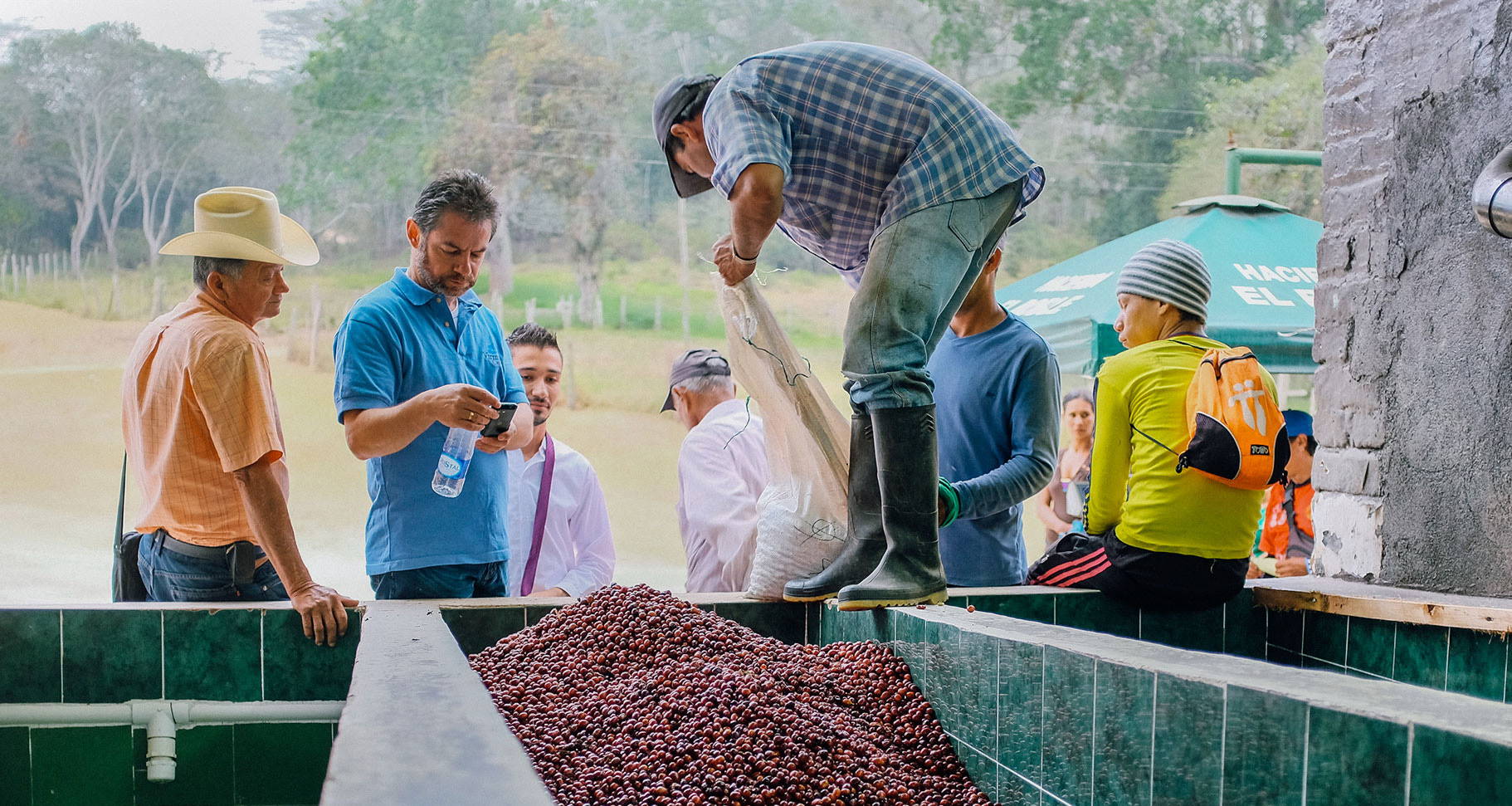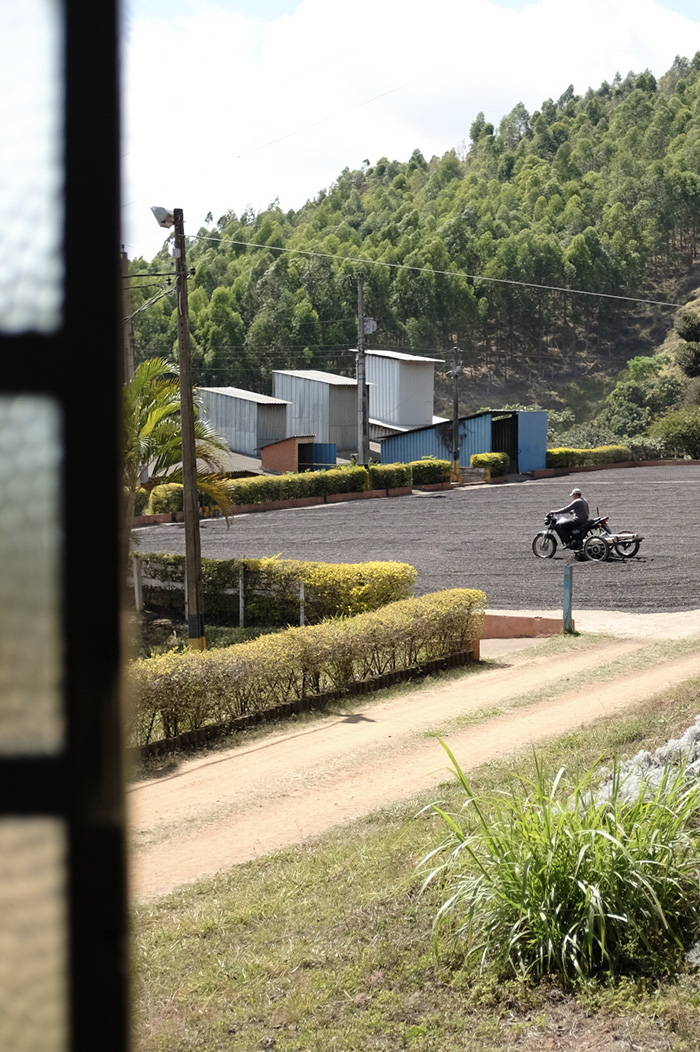 We go far and wide for our beans, visiting the source directly to develop sustainable, quality-focused relationships with the world's best farms and specialty coffee leaders. These relationships are built on mutual respect and a commitment to creating the best coffee.

By traveling to where it grows, we are able to build connections with the mills, exporters and farmers themselves to better understand and source our favourite coffees. Ultimately, we look for people that love coffee as much as we do.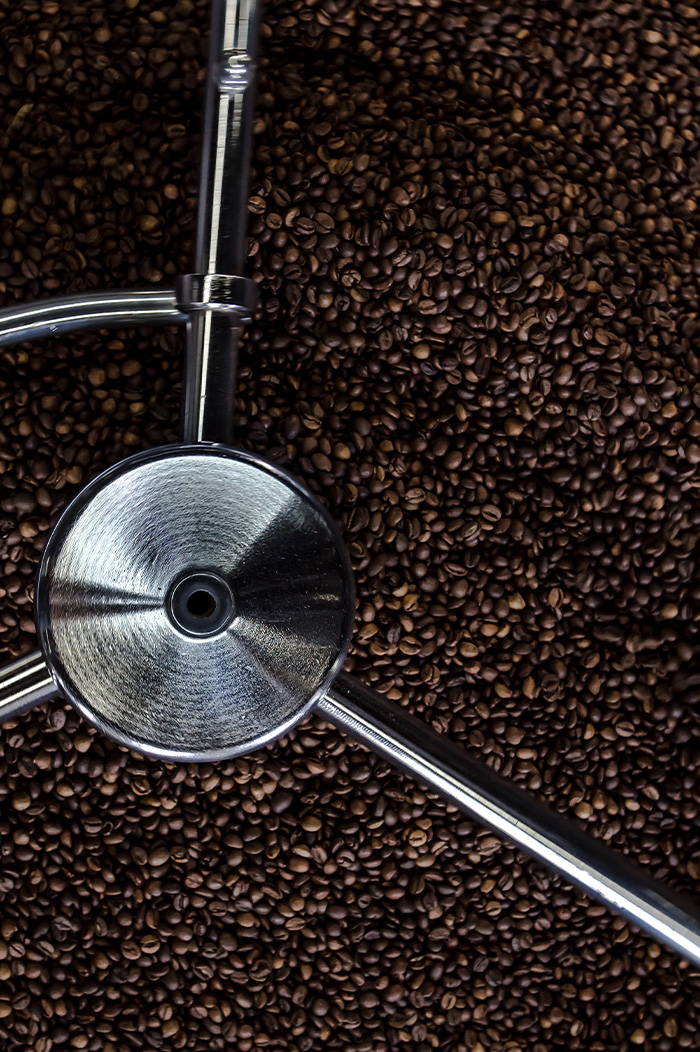 Careful roasting highlights the character of each coffee and balances all the flavours.

We roast fresh-to-order and constantly monitor and adjust to match the perfect profile every time. Time and temperature are critical. It can come down to seconds. Too dark and the character of the coffee can be lost. Too light and the flavours are underdeveloped, sour; we're leaving behind the coffee's potential by dropping it from the roaster too soon.

We're a little obsessed– always experimenting and tinkering. Our roasters are passionate about coffee to the point of mild insanity. Which is just how we like it.
OUR MACHINE
You can't achieve a perfect roast without the right equipment. Our roasting machine, the Loring Kestrel, is one of the best available in the world and also happens to be the greenest. Made in Santa Rosa, CA, our emissions are 80% lower than most roasters because our green roaster captures and reuses what others release into the environment. That's something that's important to us.
Unlike with beer or wine, a coffee is sold unfinished. That means that you are part of the creation of the coffee along with the farmer, pickers and coffee roasters. We think that's awesome, and it's a part of why having a coffee with someone is such a community experience.
Whatever the brew method, our goal is to help our customers and partners brew the best tasting cups, every time. To learn more about a specific brew method check out past posts from our Brew Guides.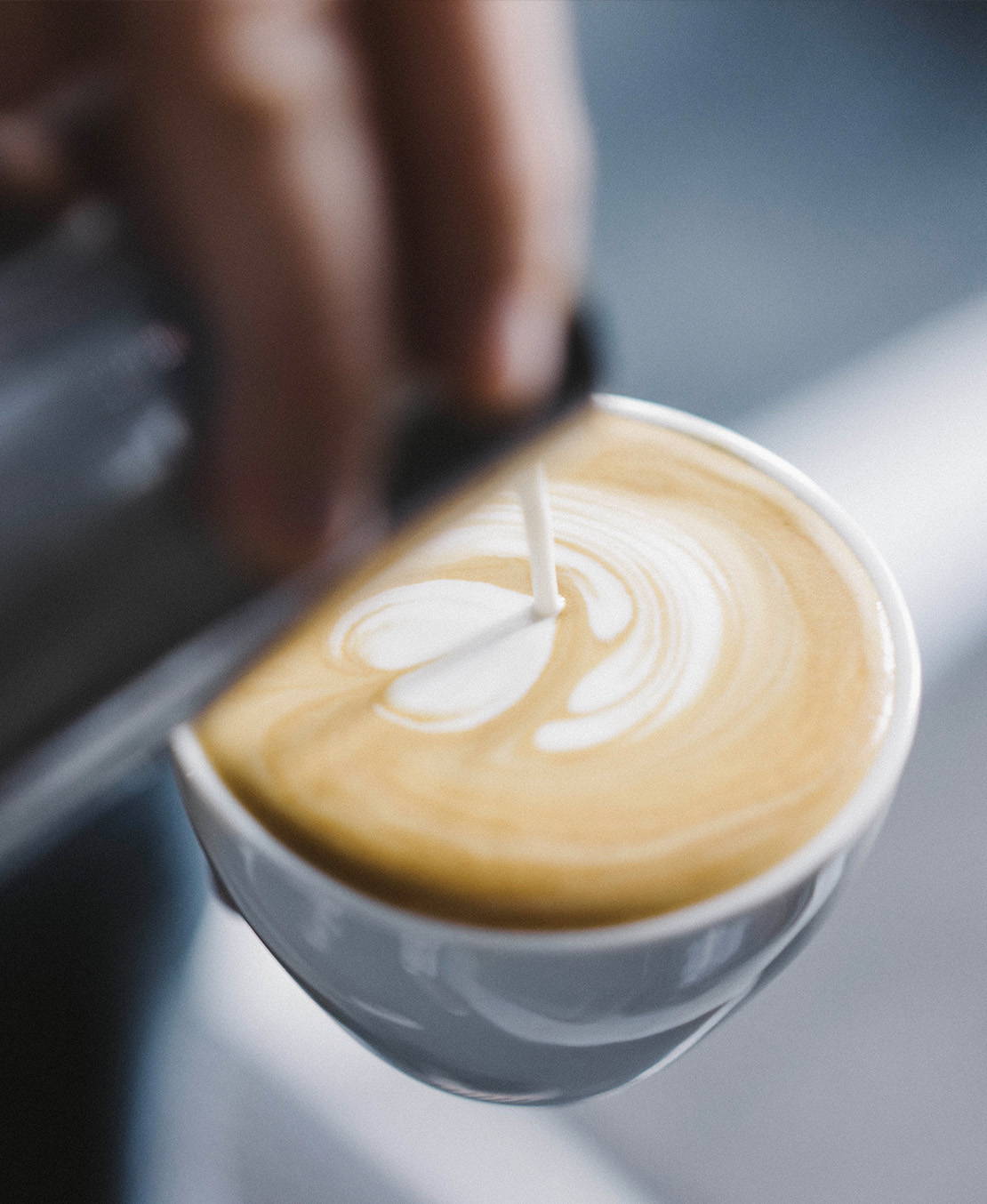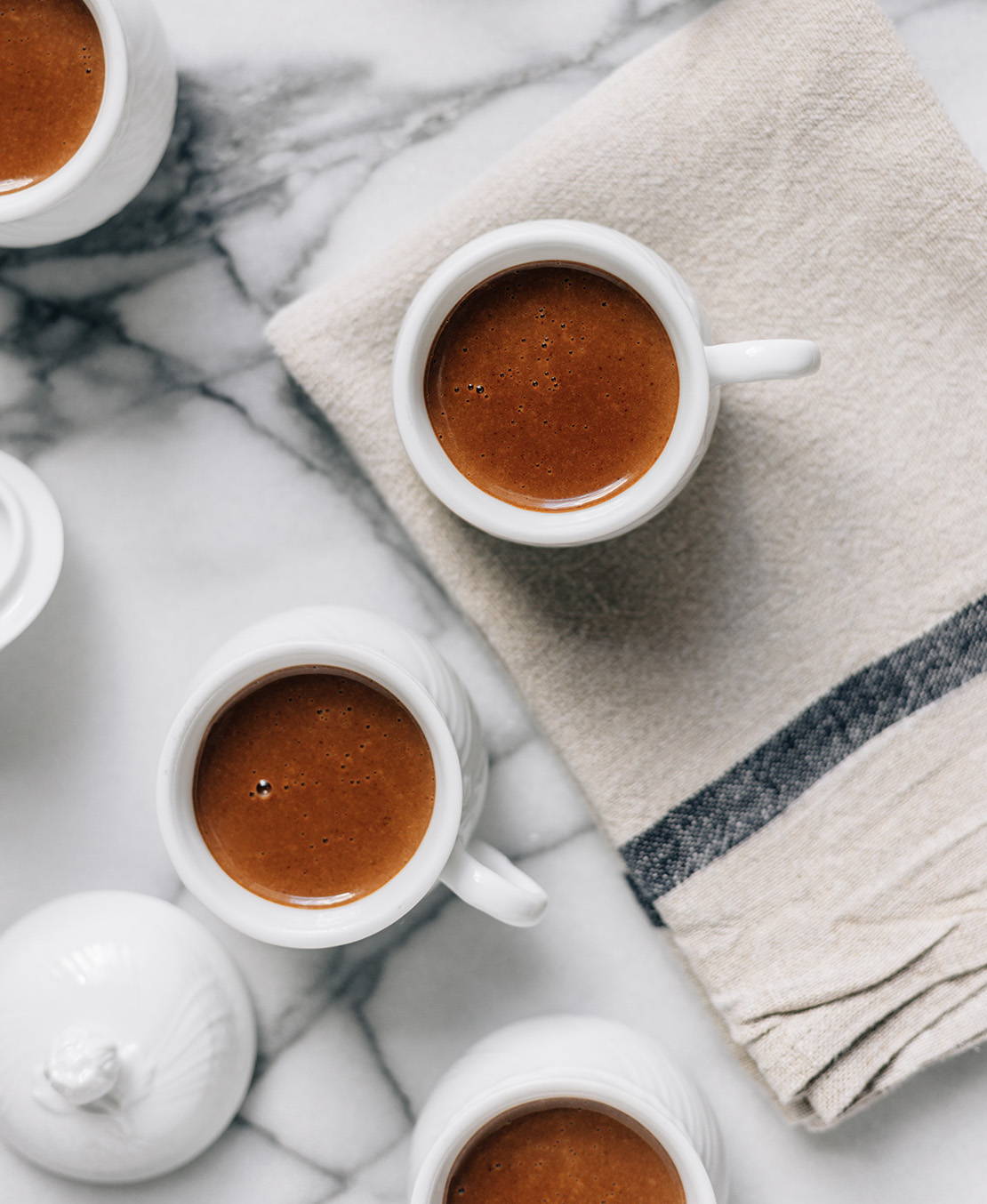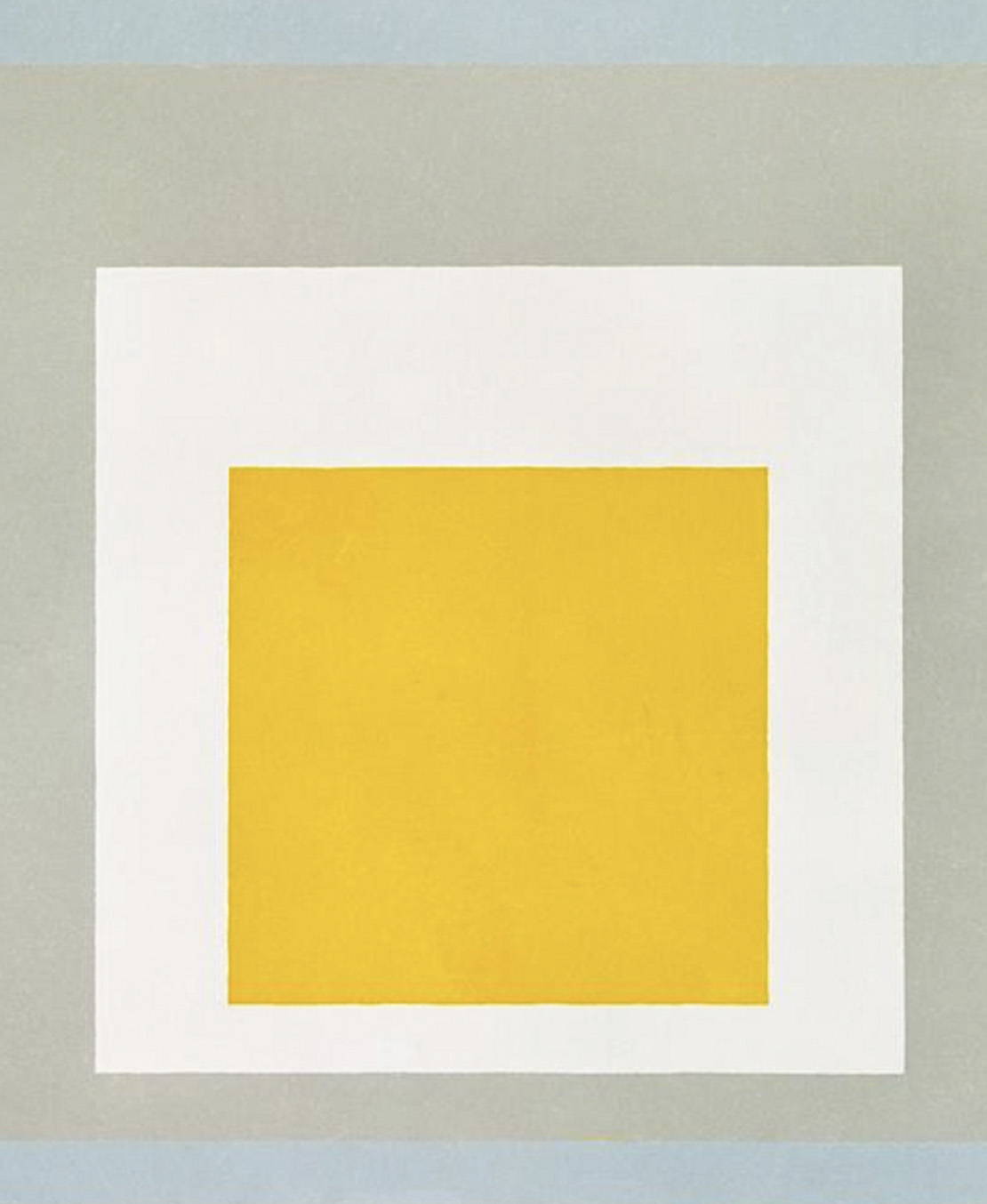 "In visual perception a color is almost never seen as it really is"


- Josef Albers
Flavour, like colour, is a relative medium. Perception is always altered by what surrounds it. The flavours of coffee are shaped by the complex interactions of bitterness, sweetness, acidity and body in the mouth.
Inspired by artists like Albers, we see colour theory as a fitting analogy for the nuances of coffee tasting. Our original label artwork aims to symbolize coffee as a multi-sensorial experience and to promote the ongoing discovery of this magical seed.